Honest Conversations
Addressing Today's Concerns
In an Apolitical, Non-commercial, Christian Context

WHAT'S IT LIKE TO LIVE AS A CHRISTIAN IN A MUSLIM MAJORITY COUNTRY?
HOW DO CHRISTIANS FACE PERSECUTION?
Let's have an HONEST CONVERSATION about Persecution of Christians.
Come hear Mr. Karim Yaghleji from Aleppo, Syria and now preparing for the ministry in the Lutheran church. He will provide an account of his experiences in Syria and the U.S. leading from being a Christian in Syria, through persecution, to Bethany Lutheran Seminary.
Sunday, January 21, 2018, 2:00 p.m.
St. Timothy Lutheran Church
547 N Main Street
Lombard, IL 60148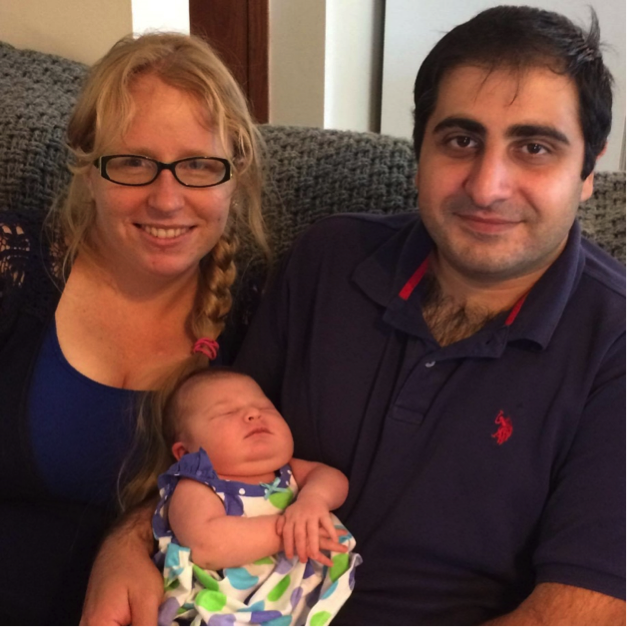 Mr. Karim Yaghleji, a former professor of English Literature from Aleppo University, in Syria, will be speaking Sunday afternoon, January 21, at 2:00 p.m. at St. Timothy Lutheran Church in Lombard. The public is invited. Mr. Yaghleji will tell his eye-opening story about living in Syria, and the persecution of Christians in the Middle East, particularly in Syria.
The presentation is part of the Honest Conversations series sponsored by St. Timothy Lutheran. The church hosts helpful presentations on subjects that are interesting and helpful to the community, including Online Security, Crime Prevention, and Practical Management of Money and Time. These are all presented in a non-commercial, apolitical, and Christian context.
Mr. Yaghleji was born in Syria near the Turkish border into a family that fled Turkish persecution early in the 20th century. He and his family moved to Aleppo. He has been a successful educator and taught at Aleppo University in many different departments. He worked as a teacher at United Nations Relief and Works Agency for Palestine Refugees, and at Neighborhood Adult Literacy Action (NALA). He currently works for Multilanguage Publishing House as a translator. Yaghleji expects to graduate from Bethany Evangelical Lutheran Seminary, Mankato, Minnesota, in 2020. He hopes to serve in ministry to Arabic speakers. He is married to Anna, and they have one daughter.

For information contact Rev. Edward Bryant at 630-627-2435 or Contact Us