About St Timothy Lutheran Church
At St. Timothy we preach and teach Christ crucified, whose suffering and death paid for all our sins and earned for us the gift of everlasting life.
Our congregation has had the privilege of proclaiming God's sure truth of forgiveness and life through Jesus Christ since its founding in 1957. In a world of inconsistency and contradictions, we are blessed to have an island of stability and certainty.

While the Word of God is the best source of stability, our members have found that mutual Christian love and concern have also remained prevalent among us. Pastor Bryant came to St. Timothy in Lombard in Oct 2002.

Sunday Schedule:
Sunday School & Bible Class - 9am
Worship Service - 10:15am

All are welcome!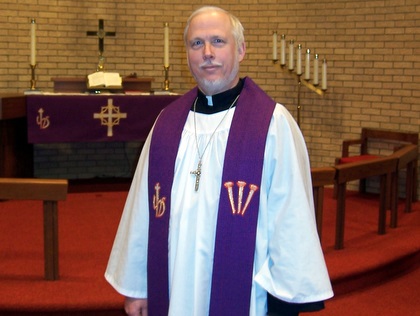 Learn More About...
| | |
| --- | --- |
| In the Dark About Jesus? | In the Dark About the Bible? |
What do the members at St. Timothy believe?
Lastest Information
Podcast & Latest News